Last update: December 23rd, 2019 Purchasing Vyvanse with insurance is easy. Buying Vyvanse without insurance is just as simple – but a lot harsher on your bank account. So, this article will ultimately fill you in on Vyvanse's current prices, coupons, patient assistance programs, generic alternatives, and the future outlook of Vyvanse prices in the U.S.
You can consider this article a complete guide for all things related to using Vyvanse in 2020.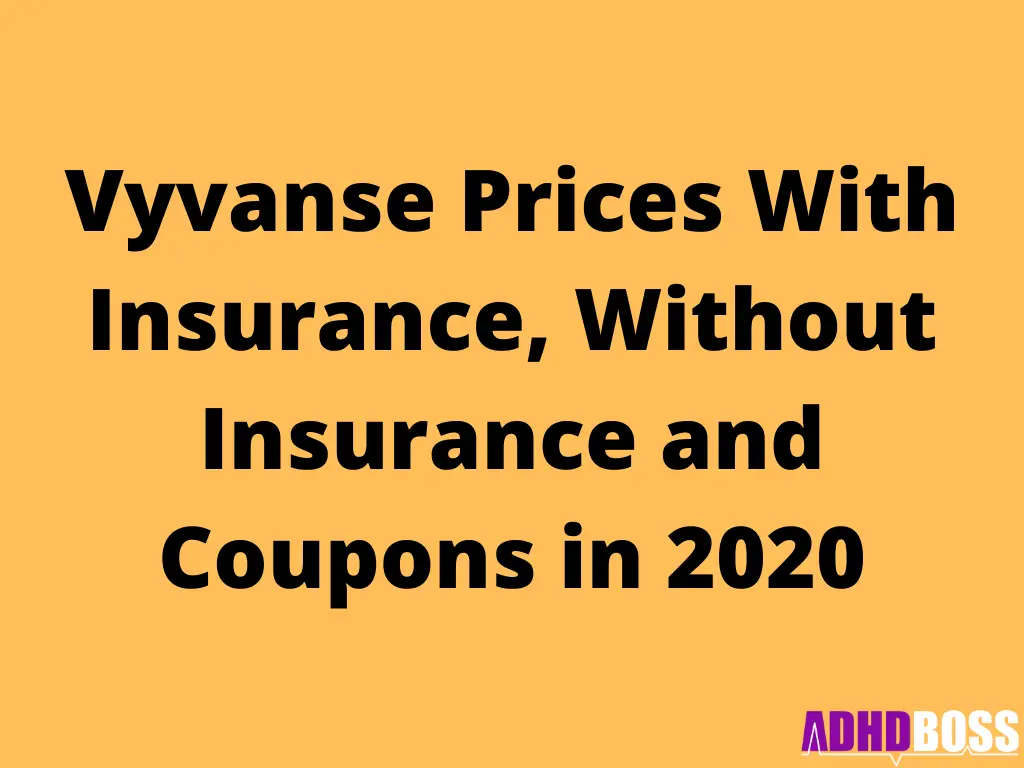 I'll even tell you about the 1 easy trick that I use to cut the prices that I pay for Vyvanse by 50% or more (so you'll hopefully want to read through this article until the very end).
Let's begin with a simple breakdown of Vyvanse's prices with insurance:
Vyvanse prices with insurance
With insurance, Vyvanse is generally an affordable pharmaceutical drug.
The exact price that you'll pay for Vyvanse with insurance is difficult to pinpoint, as it will depend on a variety of factors. Your specific insurance plan, pharmacy, prescription fill quantity, and the state that you live in can all play a role in the retail price that you pay for Vyvanse with insurance.
I live in Texas, and I've purchased Vyvanse with insurance over 12 times. I've always used a standard Blue Cross Blue Shield corporate insurance plan to purchase my 30 day supply of Vyvanse. The price for this quantity of Vyvanse (30 pills – 40mg strength) comes to $90 retail. However, $90 is the price I'd have to pay if I didn't use a coupon.
With a good coupon, and a decent health insurance plan, you may be able to pay just $30 for Vyvanse. $30 is the price that I've paid for Vyvanse 90% of the time (except for when I hadn't met my deductible yet).
Of course, there are many factors at play when it comes to prescription costs, so it's too difficult to provide a specific amount that you will pay for Vyvanse.
For a ballpark estimate, it's fair to say that you can expect to pay anywhere from $30 on the low end to $200 on the high end for Vyvanse, including insurance and discounts.
The price of Vyvanse without insurance
If you don't have insurance, the price that you pay for Vyvanse might surprise you.
As of 2020, without health insurance, you'll most likely have to pay anywhere from $200 on the low end to $300+ on the high end for a 30 day supply of Vyvanse (retail price).
The exact retail price that you pay for Vyvanse without insurance will depend on the state that you live in, the pharmacy you purchase your prescription from, the quantity of Vyvanse that you're prescribed, and other factors.
However, there are some ways to reduce the price that you pay for Vyvanse without insurance. For example, you can:
Find the cheapest pharmacy in your local area
Use a good Vyvanse coupon
Apply for the Shire Cares Patient Assistance Program (see the section on this located below for details)
Cut your Vyvanse costs in half (see the section on this located below for details)
While the price for Vyvanse without insurance might appear to be high, I do believe that with some creativity and extra effort, you can work around the high costs.
Best Vyvanse coupons
The best Vyvanse coupon I've used is the official Vyvanse Savings Card that's available directly from Shire.
Just visit the Vyvanse Savings Card website, fill out your information (make sure that your phone number is correct), and hit the 'Submit' button.
This coupon will arrive by text message and/or email, usually within just a minute.
I like to open up the e-mail with the coupon on my iPhone, and just show the Pharmacy Technician or Pharmacist the coupon when I pick up my prescription.
The coupon will enable you to save up to $60 on your next Vyvanse prescription refill. It should work whether you have health insurance or not.
If you'd like to look at other Vyvanse coupon options, I also recommend using GoodRX because they have a convenient mobile app that's really easy to use.
Pharmacies with cheapest Vyvanse costs
Another reason that I occasionally like to use GoodRX is because they have a useful search tool that can show you the pharmacies in your local area that carry Vyvanse for the lowest prices.
To find relatively low-cost Vyvanse in your area, just do the following:
Visit GoodRX.com
Type 'Vyvanse' into the search bar
Look at the top results, which should show the pharmacies in your area that sell Vyvanse at the lowest rates
Keep in mind that GoodRX shows your local prices for Vyvanse after a coupon has been applied.
If you live in the USA, the cheapest pharmacies in your area will most likely be Kroger Pharmacy or Costco (membership required). CVS usually offers fair prices as well. But, it's always nice to find out which specific pharmacies provide the best prices for Vyvanse in your local area.
The Shire Cares Program (patient assistance)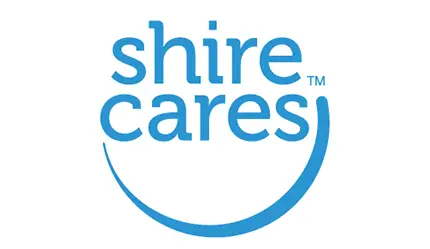 The Shire Cares Program is a patient assistance program provided by Shire, which is the company that makes Vyvanse.
While I haven't used this service, I've looked through the application that Shire provides for the program, and it seems easy enough to use.
If you don't have the means to afford Vyvanse, you should download the Shire Cares Application (PDF File) and follow the instructions that are listed on the form.
The application basically requires that you fill out a form with your doctor, provide some proof of your financial situation, have your doctor review everything on the form, and submit it to Shire.
If your application is approved by Shire, you could receive your Vyvanse prescription at a much more affordable rate, or even 100% free of charge.
How to cut your Vyvanse costs in half
To cut the costs of your Vyvanse in half, you can do what I sometimes do to make the most of my Vyvanse prescription.
I sometimes use the Vyvanse 'Dosage Hack' Titration Method to basically cut my Vyvanse costs in half.
This is an easy method that essentially allows you to make 'Vyvanse Water' using a single Vyvanse capsule, which can be split over two days' time.
By splitting your Vyvanse dose in half, your 30 day supply of Vyvanse turns into a 60 day supply.
This is the equivalent of cutting your dose in half. You'll also lower your tolerance this way, as you won't be using as much medication.
If you think that you need more medication (i.e. you don't want to lower your daily dosage of Vyvanse) then you can ask your doctor to prescribe you a higher dose of Vyvanse, and let them know that you'll be splitting your doses using the titration method in order to save money.
If your doctor approves, then all should be good.
Cost-effective Vyvanse generics and other ADHD medications
There isn't a truly cost-effective pharmaceutical alternative like Vyvanse that's currently available on the market.
I know this is tough news to deal with. This could potentially change in the future. But, it probably isn't happening anytime soon.
Adderall XR is the ADHD drug that's reported to be most like Vyvanse. You can check the cost of Adderall XR at your local pharmacy. But, Adderall XR is another designer pharmaceutical drug that's also owned by Shire. So, it's likely to cost almost as much as Vyvanse.
According to Pharmacy Times, a generic version of Adderall XR was made available for public consumption late in 2016. At first, this sounds like the best prescription alternative to Vyvanse that's currently available.
However, an interesting forum thread from MedsChat show a lot of mixed reports about the new Adderall XR generics that are available. A few people claimed to experience positive results using Adderall XR generics, while many others wrote that they couldn't properly treat their ADHD symptoms using the new Adderall XR generics.
Cost-effective natural alternatives to Vyvanse
I've written extensively about all of the natural alternatives that you can use instead of Vyvanse – or even while taking Vyvanse.
To be totally honest, there probably isn't anything that can fully compare to using prescription ADHD medication to treat ADHD symptoms.
But, I do believe that you can come pretty close to having a clear, calm and focused mind using natural alternatives to Vyvanse.
Check out these articles that I've published to learn more:
ADHD Natural Remedies – 15 Holistic Treatments For ADHD Symptoms
The Ultimate ADHD Diet Plan – Top ADHD Foods and Ingredients
ADHD Mental Health – 11 Actionable Tips For Psychological Well-being
If you're going to treat your ADHD symptoms naturally, the main thing to keep in mind is that you have to develop pure mental resilience.
ADHD is a difficult condition to treat. And, your brain will do everything it can to make you think that you're 'naturally slow', not good enough, a bad person etc.
You practically have to become a mentally tough fighter to overcome the negative thought patterns and habits that can be caused by ADHD.
The future of ADHD prescription drug costs
Healthcare costs have been rising rapidly in recent years.
I don't know what the future will look like in regards to American healthcare, and the costs associated with purchasing prescription ADHD medication.
I just know that high-quality ADHD medication like Vyvanse is prohibitively expensive for too many people at the moment. This is a very tough situation for many people to deal with.
Hopefully, ADHD medication like Vyvanse becomes much more attainable to everyone who needs it.
I can only hope that the prescription medication situation becomes a lot more affordable in America in 2018 and beyond. But of course, we'll have to wait and see what happens.
Vyvanse patents 
According to Drug Discovery & Development, Shire will hold the patent to Vyvanse until the year 2023. This means that other companies can't create generic versions of Vyvanse until years from now.
I think that Shire is an excellent company, so that's OK with me.
I just want to see more people being able to afford ADHD medication prescription costs.
This is more of an issue with the greater healthcare system that we're dealing with in America. The entire system is a little out-of-whack at the moment.
But, I do have hope that the situation will improve, and more people will be able to access the ADHD medication (like Vyvanse) that they need.
Vyvanse prices with insurance, without insurance, and coupons in 2020 conclusion
Overall, purchasing Vyvanse is a priority for many ADHD sufferers – whether you have insurance or not.
If you believe that you need to take Vyvanse in order to successfully treat your ADHD symptoms, then I believe you, and trust that you'll find a way to get the prescription that you need.
Either way, make sure to take advantage of all of the resources that are available to you.
There are coupons, patient assistance programs, health insurance comparison options, generic medications, and alternative treatment options available to you.
Don't give up the good fight. Make sure that you do whatever it takes to treat your ADHD today. You'll be thankful in the future.