Last updated on November 27th, 2019…
I've had many friends deal with problems related to Xanax addiction.
While growing up, taking "bars" (slang term for Xanax bars) was a massive problem in my hometown.
And, while I see the value of using Xanax for severe medical conditions in the short-term, I generally believe that this prescription medication can cause a lot of harm in the long-term.
So, this article reveals my top 10 natural alternatives to Xanax, for people who would prefer to take a more holistic path to reducing anxiety symptoms.
Why use natural alternatives to Xanax?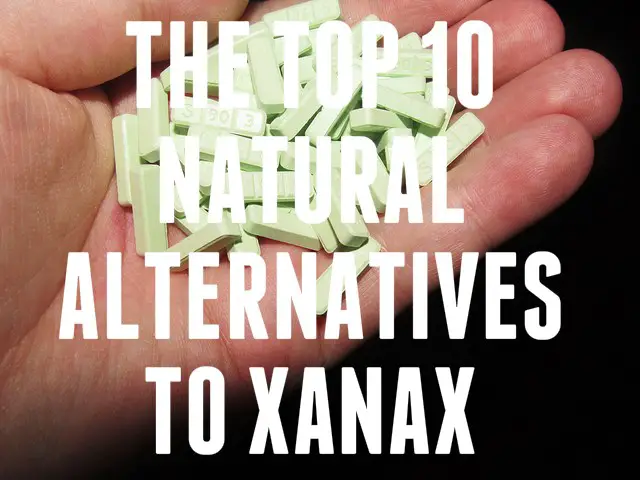 Xanax is a benzodiazepine or "benzo" that helps some people deal with anxiety symptoms in the short-term. It is a valuable prescription medication that absolutely serves a purpose.
However, Xanax and similar benzos are extremely addictive, and can't always be relied upon as a long-term solution for anxiety issues.
So, if you've already spoken with a medical professional, and discovered that using natural alternatives to Xanax is a good choice for your anxiety condition or panic disorder, then this article may help you narrow down the best natural anxiety remedies to use.
What to consider before using natural Xanax alternatives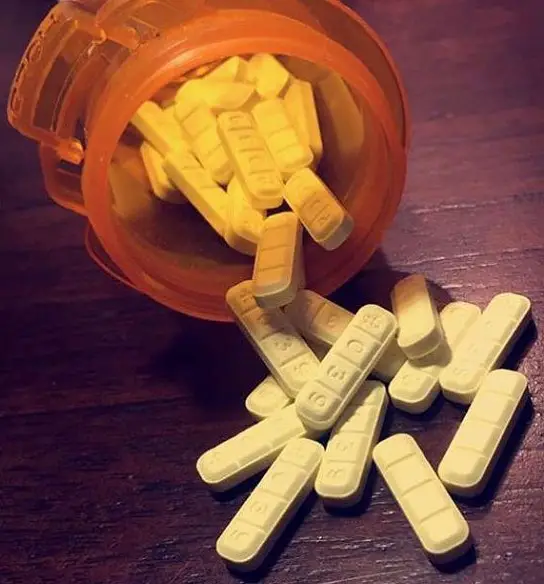 You should always speak with a doctor before coming off of any prescription medication.
Xanax is a notoriously addictive, and in many cases dangerous prescription drug.
Please take the time to speak with a medical professional if you currently take Xanax or any other benzodiazepines.
This article is intended for people who don't currently use Xanax, but are searching for safe, natural and effective alternatives to Xanax.
The top 10 natural alternatives to Xanax
Ready to see the full list of natural ingredients, herbs and supplements that you can use to genuinely reduce your anxiety symptoms?
OK, here we go…
Natural Alternative 1. Rhodiola rosea
Thorne Research Rhodiola (Amazon) is one of the best alternatives to Xanax available.
Most anxiety sufferers experience great benefits from supplementing with Rhodiola rosea.
This is because Rhodiola rosea is a powerful adaptogen that helps your brain adapt to stress. So, this supplement can actually lower (or heighten) your body's level of cortisol depending on what your body needs.
Isn't that amazing?
Rhodiola rosea ultimately helps your brain adapt to your life's unique circumstances.
Whether you're experiencing heightened mental pain, physical health issues, or problems strictly related to anxiety – there's a strong chance that Rhodiola rosea can help you.
Some people even consider Rhodiola rosea to be one of the best natural alternatives to Vyvanse, as well. So as you can probably imagine, this 100% natural ingredient carries a lot of value in the world of natural health.
Natural Alternative 2. N-A-C
N-A-C Sustain is a supplement that I frequently recommend on this website because it can genuinely help sufferers of anxiety and ADHD.
N-A-C (N-Acetyl-L-Cysteine) is a powerful antioxidant amino acid and precursor to glutathione.
And, people typically use N-A-C because glutathione lowers your oxidative stress, detoxifies your liver, and reduces the anxiety symptoms that you experience. N-A-C is even administered in hospitals when people overdose on acetaminophen (Tylenol).
There are many things that researchers still don't fully understand about how the human body works. So, there's a lot of research happening because of the amazing connection between your liver and the amount of mental illness that you face. If you don't believe me, just do some research on the connection between liver disease and mental health.
N-A-C essentially detoxes your liver, helps your body eliminates toxins, and potentially even helps to reduce symptoms of mental illness.
However, it's also worth noting that some medical professionals believe taking too much N-A-C can be a bad thing. They believe this because taking high doses of N-A-C can trick your body into thinking that you're experiencing a shortage of oxygen (N-A-C helps people with lung issues breathe more easily for this reason).
But, for the most part, the medical consensus seems to be that using low doses of N-A-C occasionally is perfectly OK.
I take N-A-C Sustain a few times per month to detoxify heavy metals from my system, and lower my anxiety symptoms.
Natural Alternative 3. Valerian root
Now Foods Valerian Root (Amazon) is one of the most popular alternatives to Xanax because of its ability to help most people fall sleep, deal with feelings of anxiety, and overcome angry emotions.
Yes, valerian root is most commonly used as a sleep aid. But, it serves so many other purposes, that this is a truly amazing natural herb.
You can actually consider this supplement to work as a "mild sedative" because of its calming and light tranquilizing effects. Take advantage of valerian.
It's very soothing for people with anxiety.
Natural Alternative 4. CBD Oil
CBD oil is a natural anti-anxiety ingredient that comes from the cannabis plant (marijuana or hemp).
The legality of CBD oil has been confusing, to say the least.
However, CBD oil that contains less than 0.3% THC content is approved for use in the U.S. as a result of the Farm Bill Act (signed under President Obama's administration).
This means that high-quality medicinal CBD oil isn't supposed to get you high in the least bit. Instead, CBD oil provides most people with excellent anti-anxiety benefits.
One study shows that CBD oil may treat Social Anxiety Disorder (SAD) due to CBD oil's "effects on activity in limbic and paralimbic brain areas".
CBD oil can also be used to treat conditions like cancer, diabetes, epileptic disorders and various other serious conditions. Even people with autism are turning to CBD oil because of its exceptional medical properties.
I had a chance to try pure CBD oil from Colorado – and it was highly-effective at treating my anxiety symptoms.
It's a truly powerful ingredient. And, I highly recommend that you try CBD oil.
Natural Alternative 5. Ashwagandha
Organic India Ashwagandha (Amazon) is one of my favorite anxiety-reducing supplements.
Ashwagandha is a powerful adaptogen that helps your brain adapt to chronic stress, and overcome anxiety symptoms.
Clinical studies have even compared ashwagandha to anti-anxiety medications like lorazepam (Ativan) in terms of effectiveness.
Ashwagandha has also been shown to produce hormone-balancing and anti-depressant benefits. So, this is a powerful natural ingredient that can help anxiety sufferers in many different ways.
I use ashwagandha nearly every day, because I personally continue to feel amazing benefits from this natural herb. And, I think that you'll experience similar awesome benefits from using ashwagandha, too.
Natural Alternative 6. L-Theanine
Life Extension L-Theanine (Amazon) is an awesome ingredient that you can use to instantly feel much more at ease.
While I normally get my daily dose of L-theanine by drinking green tea – it's sometimes more convenient to take L-theanine in capsule form.
The anti-anxiety sensation of L-theanine is a little bit difficult to describe.
But, I'll just say that taking L-theanine immediately makes it easier for me to get work done, be productive, and socialize.
I still have a lot of trouble with racing thoughts, and there's something about L-theanine that temporary puts my mind to rest. I suppose I feel very "at peace" when I use this supplement. It's a very good one to try.
Natural Alternative 7. PharmaGABA-250
PharmaGABA-250 (Amazon) is the only natural source of GABA (Gamma-Aminobutyric Acid) available.
And, medical professionals tend to agree that supplementing with GABA once or twice a day is an excellent way to naturally relax the brain.
In my experience, I like to use GABA just before going to bed, because it can make me a little bit tired.
This can work great if your anxiety sometimes prevents you from falling asleep.
Natural Alternative 8. Magnesium citramate
Magnesium Citramate (Amazon) is a supplement that I frequently write about on this website, because I use magnesium citramate just about every single night.
Magnesium is amazing for sleep, cardiovascular health, athletic performance, and of course – anxiety symptoms.
I still talk about the first night that I took magnesium citramate , because I had the best night of sleep of my life.
Using magnesium citramate ultimately makes your brain feel a little bit "warm" and comfortable. It's a truly amazing natural mineral that just about anyone can benefit from.
It's also worth noting that magnesium deficiency is a major problem across the United States. So, you may want to take magnesium just for the sake of your general health.
Natural Alternative 9. 5-HTP
Jarrow 5-HTP (Amazon) is a simple and useful ingredient for anxiety, because it acts as a precursor to serotonin.
And, serotonin is one of your most important brain chemicals, as it can play a major role in your mood and overall level of happiness.
Some studies have shown that having a serotonin deficiency may lead to problems related to anxiety and depression.
This is why some medical professionals recommend using 5-HTP to improve serotonin levels, and potentially treat some cases of anxiety and depression naturally.
However, you should be aware of the possible interactions that 5-HTP can have while using certain medications. So of course, make sure to use 5-HTP under the guidance of a physician.
Natural Alternative 10. Probiotics
Life & Food Ultra Probiotic-50 (Amazon) is a highly-rated probiotic that you can use to quickly cleanse your gut, and drastically improve your anxiety symptoms.
People generally don't believe me when I claim that using probiotics can lower the amount of anxiety that you face.
I didn't believe it either, at first.
But, once you realize that your gut health is linked with your mood, emotions, and even the decisions that you make on a daily basis – that's when things start to make a lot more sense.
To put it simply, your gut health is directly connected to how you feel on any given day. This is especially true when it comes to the amount of anxiety that you experience.
So, try using a high-quality probiotic on a daily basis, and see how your mood stabilizes. You can thank me later.
What about using phenibut as an alternative to Xanax?
Phenibut is a common recommendation for people who suffer from anxiety.
This is because phenibut is an extremely potent and effective compound that temporarily eliminates practically all feelings of anxiety. Phenibut sounds extremely seductive, I know.
However, the side effects and withdrawal symptoms of phenibut can be absolutely brutal. This is well-documented all over the internet.
Side Effects of Phenibut
There are many stories of people who thought that they could get away with using phenibut occasionally. But, slowly but surely, many people who use phenibut use it more and more often. This leads to the same sort of dependency and addiction problems that come with Xanax.
So, it's for this reason that I generally don't recommend that you use phenibut for anxiety.
Side note: The video on phenibut that I posted above tells a different story. The man in the video paints a positive picture of phenibut. Then, he explains the risks of using phenibut at around the 5:00 mark. I think it's important to hear both sides of the argument. But, I'll stick to my guns, and advise against using phenibut.
What about using kratom as an alternative to Xanax?
Kratom is another common recommendation for dealing with the terrible pains of anxiety.
This is because kratom is a natural plant from Southeast Asia that comes from the same family as coffee.
In a previous article, I wrote about the potential benefits of using kratom for ADHD. You can check out that article if you like, or just read this short summary:
Overall, I believe there's a chance that kratom is highly-effective for treating symptoms related to severe cases of anxiety and ADHD.
However, there are also some serious problems related to kratom usage that make me hesitant to recommend the herb.
Kratom Usage Issues
First of all, kratom is littered with legal issues at the moment. There's an ongoing battle regarding kratom's legal status in the USA (and many other countries). I can't make recommendations that conflict with the law. So, that's one reason why I'm hesitant to recommend the herb as a natural anxiety remedy (at this point in time).
Additionally, while kratom may be beneficial for anxiety, depression and similar mental illnesses – I'm a firm believer that there's no such thing as a "free biological lunch" (I stole this term from Tim Ferriss).
In other words, if you use kratom to help with your anxiety symptoms, there's a chance that kratom will negatively impact you in other ways that are much more subtle and difficult to notice.
For example, many people who use kratom report that it lowers their testosterone, which is a common problem that's experienced by most opiate users.
So, if kratom can have a negative effect on your testosterone and other hormones – that's like solving one problem (anxiety), and creating a new set of problems (hormone imbalances).
Overall, I definitely see the massive potential benefits of using kratom as an alternative to Xanax. But, I also see too many potential problems with the herb to recommend it at this time.
Conclusion
There's probably no single supplement on the market that works as strongly and effectively as Xanax.
But, you can come pretty close to reducing the vast majority of your anxiety symptoms naturally.
Because, when you make the decision to live a complete healthy lifestyle that consists of nutritious food, awesome relationships, natural ingredients, good sleep habits and exercise – that's when you're most likely to experience the powerful anti-anxiety benefits that Mother Nature has to offer.
I wish you the best of luck on your journey towards eliminating anxiety symptoms.
Anxiety is a tough condition to deal with. But, anxiety can absolutely be managed to a point where your life is filled with fun, happiness and freedom.