Last updated: November 27th, 2019 
This article reveals the 10 ADHD sugar free diet tricks that will satisfy your sweet tooth, while helping you stay far away from processed sugars and artificial sweeteners that can damage your mind and body.
Because, as someone who naturally enjoys sugar, but hates the unhealthy effects that sugar can have on people with ADHD (potentially making it harder for you to concentrate and feel happy) – I've come up with some amazing solutions for your lifestyle.
But first, before I give you the 10 sugar-free solutions for people with ADHD – let's explore some of the reasons why you might want to start using healthy sugar substitutes if you have ADHD.
Why natural sugar-free ingredients are a must if you have ADHD
This article is not an attempt to make some kind of a connection between sugar and ADHD. That is not my intention.
In fact, studies have shown that the correlation between ADHD and sugar consumption is bogus.
I tend to agree with these studies – because I know that many people are capable of eating sugar and living ordinary lifestyles.
However, people with ADHD aren't "ordinary" cases. I'm extremely vocal about how people with ADHD need every advantage that's available in life.
So, I'm adamant about avoiding as much sugar as possible – because sugar is just an all-around unhealthy and unnecessary ingredient that harms people in general.
Here are some facts for you to consider:
Overall, even if sugar doesn't share a direct correlation with ADHD, it's clear that eating sugar can make life much worse for those with ADHD.
Which is exactly why I recommend that you take advantage of the following 10 natural sugar substitutes for living (and thriving) with ADHD.
1. Use natural xylitol for coffee, tea and other beverages
Xylosweet by Xlear (Amazon) is my favorite form of natural xylitol. I use Xylosweet in my coffee, yerba mate, iced tea, and many other kinds of beverages.
In case you aren't familiar with natural xylitol, it's probably the best sugar substitute for people with ADHD.
Xylosweet xylitol is great because the xylitol is sourced from Mother Nature, so you aren't going to be taking in any funky processed chemicals or additives with this stuff.
Plus, your morning coffee will actually taste good, just as if you'd used real sugar.
2. Drink chocolate whey protein shakes (with stevia)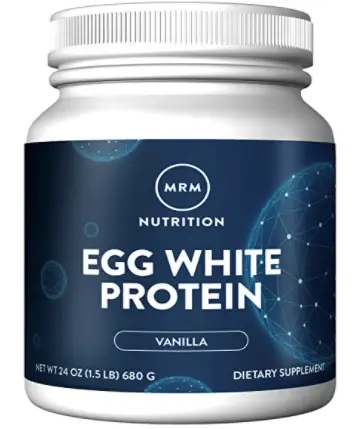 If you're like me, then you don't really enjoy the taste of stevia.
But, I have good news.
Some vanilla whey protein powders such as MRM Egg White Vanilla Protein (Amazon) are unbelievably delicious, clean-tasting, and sweetened with stevia in a way that somehow manages to taste like real sugar.
This protein is great in fruit smoothies, as well as in a bowl of oatmeal or greek yogurt.
Next time you have a sugar craving, just mix up a glass of MRM in your Blender Bottle (Amazon) and enjoy.
3. Consider raw honey
While raw honey contains fructose, which is a form of sugar, raw honey has been safely used for thousands of years.
You can rest easy knowing that raw honey is light years healthier than any type of sugar that you may currently be using.
For example, genuine raw honey contains live enzymes, vitamins, nutrients and minerals. And, best of all, raw honey is the best-tasting sugar substitute for people with ADHD.
Raw honey is amazing for mixing with coffee, making lemonade, or even just eating plain.
I recommend sourcing raw honey from a local farmer's market or bee farm to ensure that you always get 100% authentic honey!
4. Chew Spry gum
Here's one of my best tricks for fighting off sugar cravings as soon as they happen:
I grab my jar of Spry Fresh Fruit Xylitol Chewing Gum (Amazon), and toss a few pieces in my mouth.
Xylitol is ultimately the best sugar replacement that I recommend for people with ADHD. And, Spry only uses xylitol to sweeten their gum.
So, chewing on Spry gum is the easiest way to fight off sugar cravings in a matter of seconds.
You need to get a jar for yourself to understand what I mean (plus, this gum just tastes really good).
5. Try cinnamon
Cinnamon is a magical herbal medicine that can lower your blood sugar level, help people with diabetes, fight inflammation and provide a host of other benefits.
It's also worth mentioning that cinnamon tastes great.
I can't find anything not to love about this spice. Especially since it works amazingly well as a sugar substitute for people with ADHD.
I recommend using Organic Ceylon Cinnamon Powder (Amazon) for best results.
6. Get to know cacao
Cacao is a delicious superfood that provides a really easy (and guilt-free) way to eat chocolate.
Healthworks Raw Organic Cacao Powder (Amazon) is packed with beneficial ingredients like magnesium, iron and zinc, and it contains some great antioxidants as well.
Next time you make a coffee, bake a cake, or eat a desert…make sure to add some cacao powder for an extra-tasty treat.
7. Drink ice cold water with lemon, lime or grapefruit juice squeezed in
Drinking water with lemon is one of those classic diet tips that most people rarely use.
But, it has to be mentioned again here, because this tip can work so well at 'tricking' your mind when you start to crave sugar.
Squeezing fruit juice from a lemon, lime or grapefruit into an ice cold glass of water is one of the cleanest and best-tasting beverages around.
It's easy to do, inexpensive, and can help you curb sugar cravings in a matter of seconds.
8. Take advantage of fructose from your favorite fruits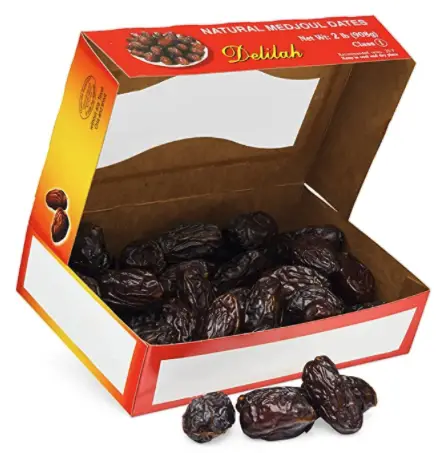 According to Authority Nutrition, about 90% of people can eat an abundance of fruits without any issue.
This is because the fructose found in fruits is relatively minimal compared to the large quantity of refined sugars found in most supermarket foods.
While fructose is one form of sugar, the fructose found in fruits isn't what you should be worried about. Fruits are loaded with vitamins and antioxidants that can actually help mask your ADHD symptoms.
I like making smoothies out of apples, blueberries, beets, pomegranates and other nutrient-rich fruits that taste sweet and delicious, and don't contain any unhealthy refined sugars.
When I'm looking for a real treat, I snack on Jumbo Medjoul Dates (Amazon) – one of the greatest fruits on this planet.
9. Stay mentally busy with exercise, travel or adventure
I've found that the busier I am, the less I think about eating and drinking delicious sugar.
This trick could perhaps be the key to eliminating sugar from your ADHD life.
You have to keep yourself mentally busy.
Have you thought about getting into a habit of exercising, traveling, or even exploring your city?
Anything that you can do to keep yourself busy will be extremely helpful for avoiding sugar, and living a more healthy lifestyle with ADHD.
10. Learn to love kombucha
Kombucha is a fermented tea beverage that contains almost no sugar content, but tastes sweet and delicious almost like a lightly carbonated soda.
The minimal sugar content found in kombucha is necessary so that kombucha's yeast can feed off of the sugar.
If you're willing to look past a negligible amount of sugar, when you try something like Tealixir Herbal Kombucha (Amazon), you'll be in shock at how delicious this beverage is.
Not to mention, kombucha is typically loaded with nutritional benefits like probiotics, herbal spices and various other ingredients.
ADHD sugar free diet tricks conclusion
By keeping your ADHD diet relatively sugar-free, you'll almost positively be able to think, act and feel like a new person.
Ever since limiting my intake of refined sugar, and substituting sugar with ingredients like xylitol, raw honey and fruit-based fructose, I've felt a massive change in my life both physically and mentally.
Use these 10 sugar free diet tricks for your ADHD – and you could end up with a completely new perspective on life…
(Yes, seriously.)
Do you know of any other sugar-free tricks that work well for people with ADHD?
Leave me your personal tips and tricks in the comments section below, and I'll be in touch.